Great handpainted wedding glasses and home decoration product..This felling rustic cottage!!
We want to meet with you Sherly :))
Owner, Chief Petal Painter And Designer, Momster Extraordinaire
I began painting after my brain got 'dented' in a car accident in January, 2010. At first, I wasn't able to read or write, and eventually taught myself to paint. My painting has helped me recover thus far. Ain't Life grand?!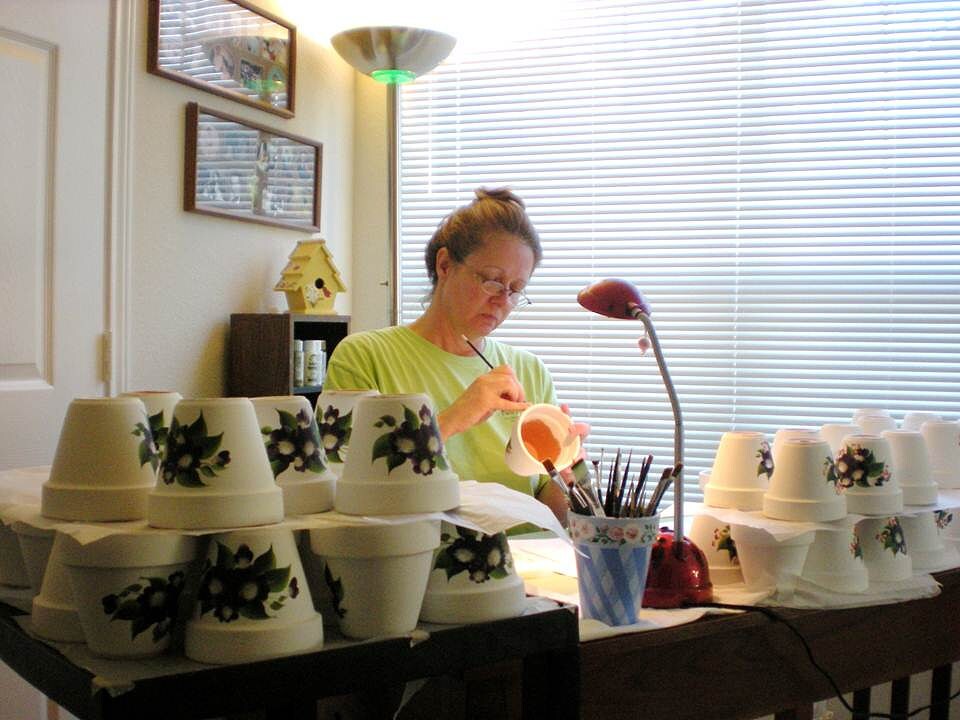 Thorns Have Roses. . .
A brain injury received in a car accident in January, 2000, led to my learning to paint, and has been a blessing in many ways. After the accident, my "brain dents" left me unable to read or write. (I prefer the term "brain dents" instead of "brain injury" because it's much less frightening and off-putting).

During my rehab, my wonderful husband began to bring me flower magazines so I could look at the "pretty pictures," which inspired me to learn to garden. Sometimes, understanding the directions on the seed packets took longer than planting the seeds. I couldn't always garden, but simply touching the earth had a very calming effect. At summer's end, the flowers faded, and I decided to try painting flowers since the Colorado winter was approaching.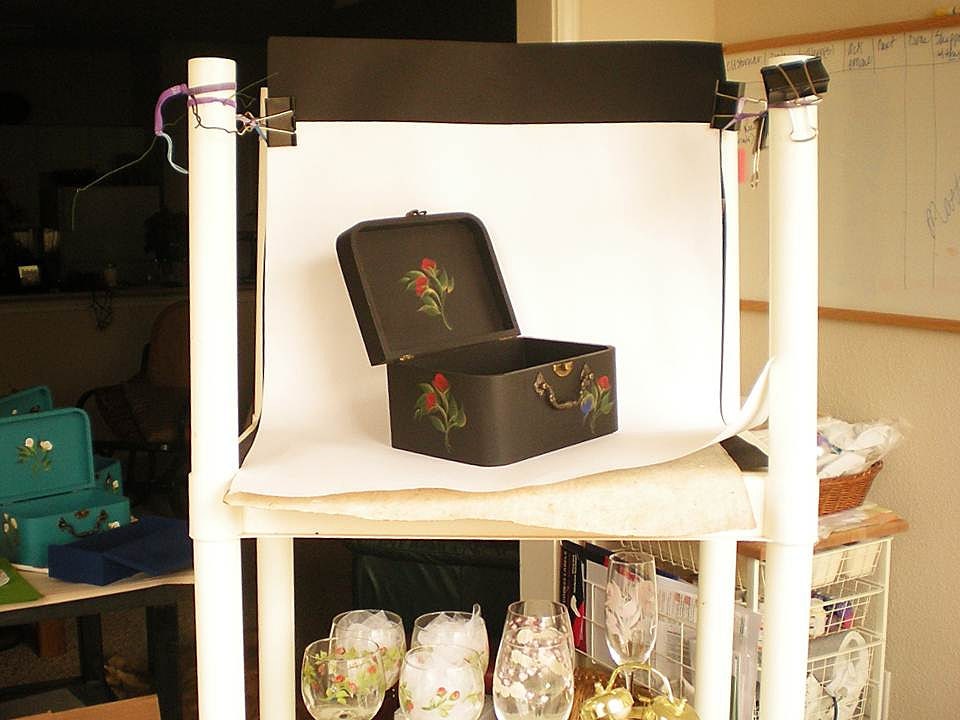 I began slowly and one night, I proudly posted a newly-painted rose on the refrigerator and asked my son what it looked like. When he replied, "It's a red rose," I was so excited — just like a kindergartner! Sometimes I still get discouraged from the brain dents but the creative process and tactile nature of painting has been an important part of my recovery thus far.

In 2005, we discovered that the mile-high altitude in Boulder, Colorado was slowing down my recovery, so we moved to Texas and in May 2012, to San Diego.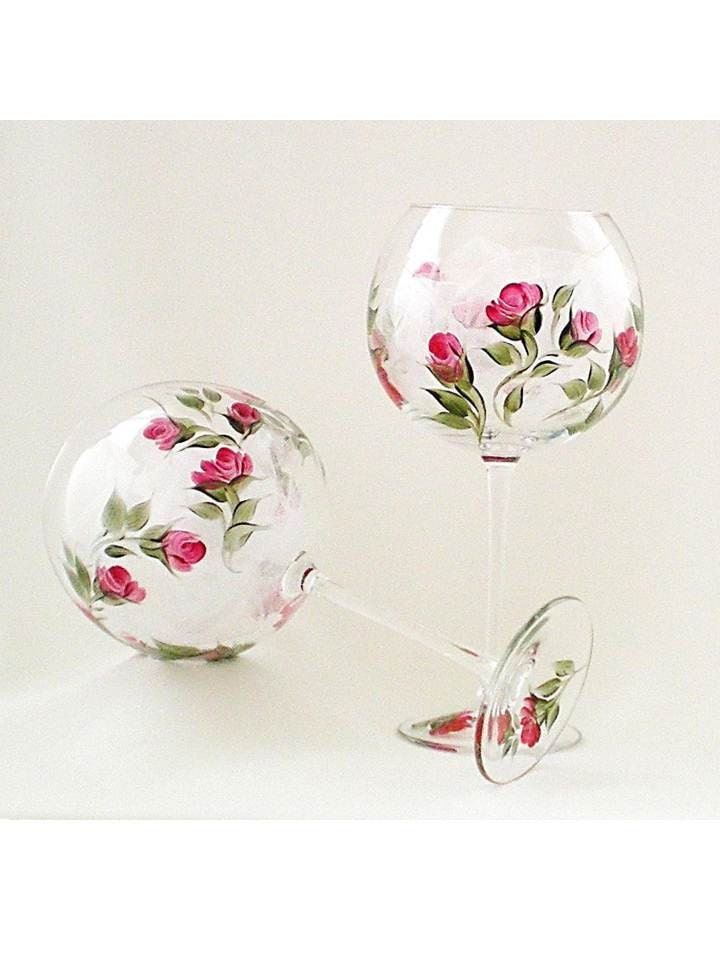 At last, I am able to focus on my painting and feel proud yet humble to offer you my "Painted Petals."
As the cartoon character Ziggy said,
"You can complain because roses have thorns, or
You can rejoice because 'thorns' have roses."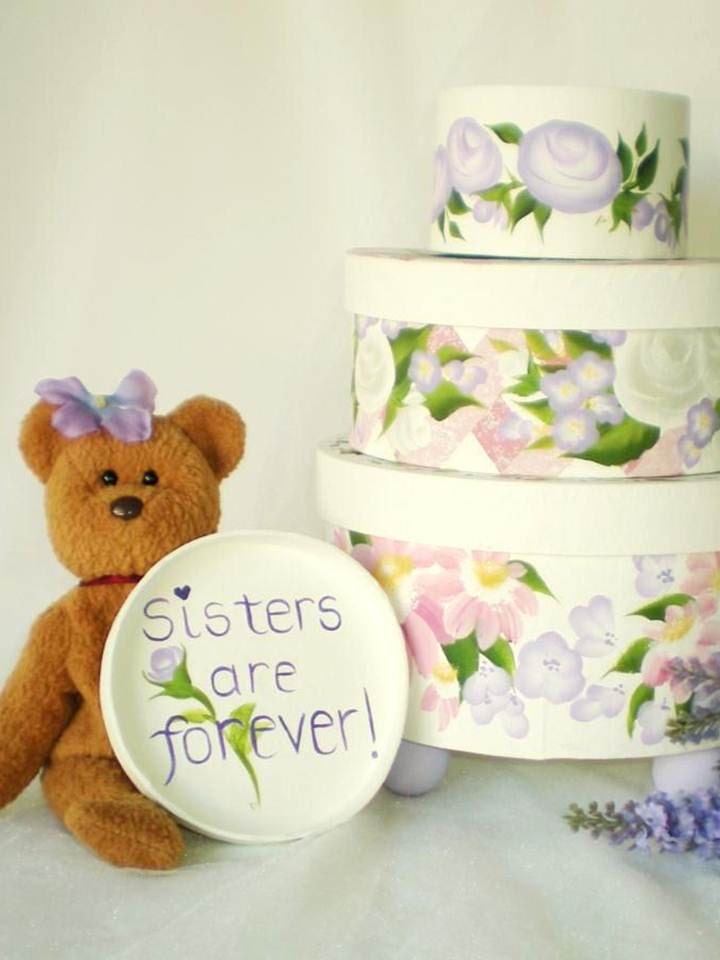 My journey has allowed me to connect with some wonderful people over the years. To me, painting is a deeply personal expression, and I take great care to do my very best on each piece I paint, from prep to shipping. I usually listen to music (Sarah MacLaughlan, Nora Jones, Etta James) and think about the person who will receive my newest painted piece, and envision them opening the package and watching their expression. I am wonderfully blessed and feel joy when I say, "Aint Life grand!"
Sheryl
HandPaintedPetals shop here:))